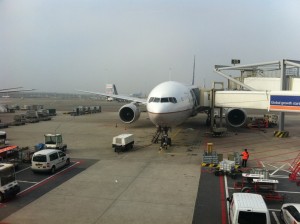 Na een probleemloze, maar wel lange vlucht met een Boeing 777 nu aangekomen in Las Vegas. Momenteel een Mega Jetlag. Het regende bij de tussenstop in Chicago.
Op O'Hare dachten we genoeg te hebben aan de 2,5 uur tussentijd, maar we hadden niet op de Amerikaanse Customs en hun Veiligheidseisen gerekend..
We stonden eerst een half uur in de rij voor de douane, waar je je hele doopceel bijna moest lichten (yes, i've been here before in 1999 en yes, we're on a holiday). Handscreening en foto maken en toen snel door naar de koffers.
Op O'Hare naar je koffers lopen betekent de afstand van Duiven naar Arnhem lopen! Gelukkig met de shuttle was het snel geregeld. Wat een enorm vliegveld is dit.
Daarna in een "kleine" Boeing 757 volgepropt op elkaar naar Las Vegas. Bij de start zei de piloot: Due to lightingstorms (hevig onweer!!) moesten we de riemen tijdens de vlucht omhouden. Lekker rustgevend! Maar na 3 uur stonden we toch mooi in Las Vegas in de zon.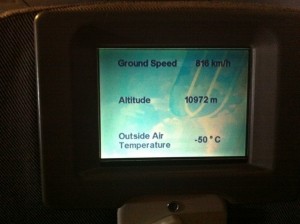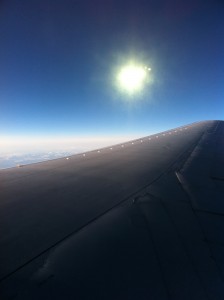 Na de douche even snel een stukje van The Strip overgelopen.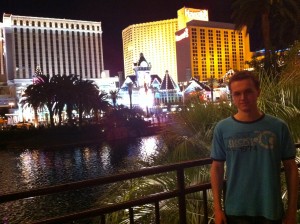 Alles draait hier om geld: casino's en gokautomaten op elke meter. Geen Bakker Bart te bekennen, want ik had trek in een lekker broodje na 24 uur onderweg. In een zware maaltijd hadden we geen zin meer. Nu eerst pitten!
Straks eerst een Subway voor een gezond onbijtje en daarna de SUV halen.